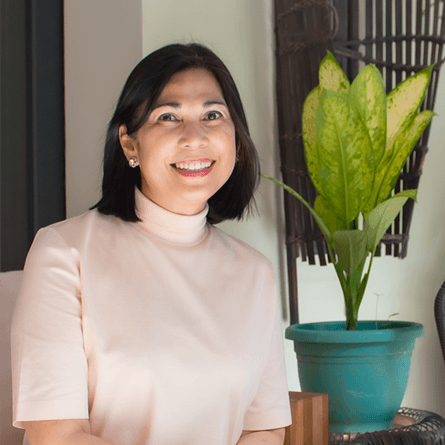 Our Journey
Our founder and company President & CEO- Ms. Pinky Yee, is a seasoned business executive and an icon in the food service industry who gained reputation for managing successful local and international brands that became household names in the country. Having been in the corporate world for more than two decades, Ms. Pinky experienced various levels of stress from the daily grind, that's why she has been maintaining a healthy lifestyle all these years.

She is very particular about the products she uses and carefully reads the label to ensure those are free from substances that are harmful to humans and environment. She supports brands that adhere to sustainable living as this is the same value she believes in.

Such commitment to doing things for good, like changing habits to cultivate a clean and healthy living environment, inspired her to establish Pure Essentials Specialist Corp. together with her partner Lynet Ng in 2020. They launched LivClean - a brand which promotes the use of local, biodegradable ingredients, and is a conscious and committed step away from harsh chemicals that can harm you, your loved ones and Mother Earth.
Realizing the opportunity to apply the same philosophy on other products, Ms. Pinky expanded her business to a new category with the objectives of creating and launching a natural skin care line for Filipino women and men that gave birth to FIRST for WOMEN I FIRST for MEN Skincare – a Filipino brand which celebrates Clean Beauty with the following attributes:
Our products contain ingredients that are toxic-free, therefore SAFE to use as there is no risk of harmful effects on the human body.
We use plant-based ingredients and packaging materials that are sustainably-sourced and repurposed, therefore contribute in preserving our ecosystem.
We exercise transparency by declaring our complete ingredients list on the product label.
All our products are FDA-certified.
And because of her unique perspective and strong commitment to continue developing and launching brands that are natural, sustainable & toxic-free, Ms. Pinky Yee was recently awarded as "Woman Innovator" by Go Negosyo Inspiring Filipina Entrepreneur 2022. This motivates us to stay true to our company and brand values at the same time through our products as we cater to consumers who are conscious about health and sustainability.

The road ahead may be challenging, but Ms. Pinky believes that God has a purpose for FIRST's Cause. Her determination and actions are always guided by her favorite Bible verse:"For I know the plans I have for you," declares the Lord, "plans to prosper you and not to harm you, plans to give you hope and a future".– Jeremiah 29:11