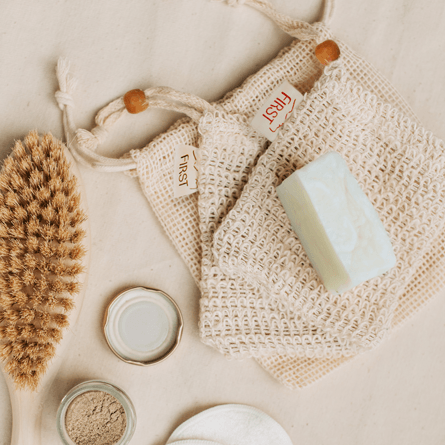 FIRST Skincare Philosophy
We are a cause-driven, 100% Filipino-owned enterprise whose mission is to create social, cultural, community, economic and environmental impact in the Philippines through our various advocacies. We celebrate essential, natural things hence we are expanding our homecare line to personal skin care following the same value.
We are committed to spark consumer consciousness to shift from products that contain toxic substances to using natural alternatives that are effective, safe and gentle on skin; promote patriotism by patronizing products that are made by local homegrown companies; support Filipino coconut and calamansi farmers, and develop products using socially responsible innovation.
FIRST Skincare Philosophy
Read more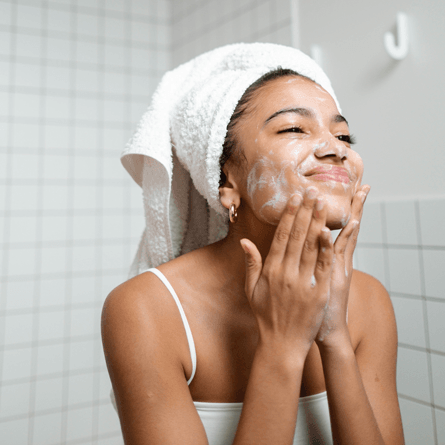 Level Up Your Skincare
With the current proliferation of local skincare brands claiming to be natural and environment-friendly, FIRST for WOMEN I FIRST for MEN Skincare rises above the rest. Our revolutionary products are formulated with PSE (Pumpkin Seed Extract) Antioxidant System - a holistic skin regimen and a powerful, natural active ingredient developed with Swiss technology which is a FIRST in the Philippines and is applicable to all skin types of women and men.

This 100% biodegradable active ingredient (PSE) takes advantage of the substances in one of the oldest cultivated plants, the organic Styrian pumpkin (Cucurbita pepo var. Styrioca) known for the highest quality pumpkin seed oil. PSE is rich in free amino acids and other essential elements that ensure the successful rejuvenation of Autophagy.
Read more
Plant-Powered Ingredients
FIRST for WOMEN I FIRST for MEN Skincare works with the local farmers to ensure that our raw materials are sustainably sourced and of high quality. We use natural ingredients derived from some of the most important crops that grow in the rich Philippine soil. Alongside with botanical extracts, our products contain pure coconut oil, virgin coconut oil and natural calamansi extract.

Virgin Coconut Oil softens, smoothens, hydrates and protects the skin. It minimizes the early signs of aging like fine lines and wrinkles, helps fight against environmental stressors that can cause skin damage and gives skin a natural radiance.

Natural Calamansi Extract regulates Sebum secretion by reducing excess oil production that can cause pimples, acne, blackheads and other skin problems. It aids in reducing discoloration, correcting blemishes and lightening dark spots. It contains Vitamin C that helps in producing the natural collagen protein in the skin making it firmer and healthier-looking.
Repurposed, Sustainable Packaging
We, at FIRST for WOMEN I FIRST for MEN Skincare make a conscious effort to develop and market products that are gentle on skin and care for our environment and the future generation. The same principle applies to our packaging.

We use eco-friendly Bamboo Caps to seal our products' reusable bottles. Bamboo is biodegradable and compostable. It is a sustainable resource considering the ability to grow fast without the need for much water, fertilizers or pesticides. Hence, there are more environmental benefits in using a bamboo cap than plastic, metal or other materials.

We also use a zero-waste soap saver pouch made of Sisal with a bamboo stopper that holds the drawstring. It is a natural fiber extracted from the leaves of a succulent plant Agave Sisalana which originates from Mexico. Sisal pouch is a clean way to store the soap bar and doubles as an exfoliating body scrubber that's soft on the skin. Sisal is biodegradable and non-toxic. The fibers do not attract or trap dust particles easily therefore good for people with allergies or asthma. It is an eco-friendly packaging that can serve as a sustainable renewable resource because the plant is easily cultivated without the need for chemical compounds that can harm the environment.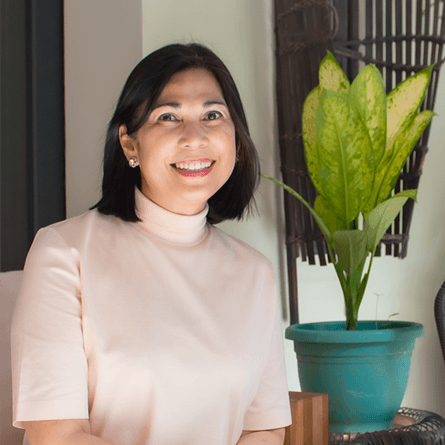 Our Journey
Our founder and company President & CEO- Ms. Pinky Yee, isa seasoned business executive and an icon in the food service industry who gained reputation for managing successful local and international brands that became household names in the country. Having been in the corporate world for more than two decades, Ms. Pinky experienced various levels of stress from the daily grind, that's why she has been maintaining a healthy lifestyle all these years.
Read more